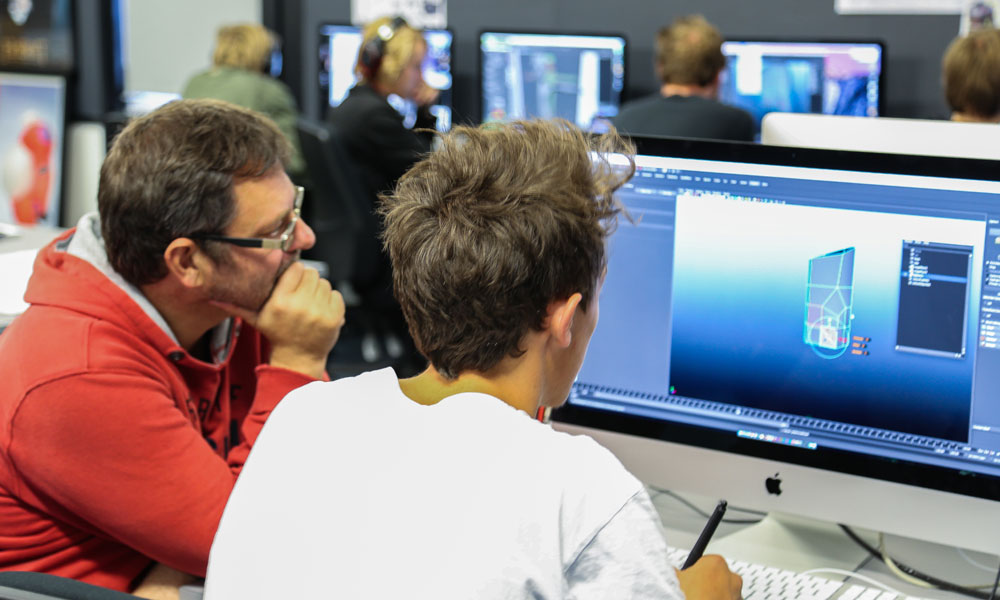 Options aplenty
If you have chosen to go in for a course in B.Sc. in Multimedia, then, you can rest assured on having made the right choice, especially if you have artistic talents. This is multi-billion dollar industry that is growing steadily throwing more and more opportunities for the ones who graduate. Mostly it is the film industry, both Indian and global that provide ample opportunities for the B.Sc. Animation and Multimedia graduate.
Industry choices
Though the entertainment industry is one the biggest consumers of the B.Sc. Animation graduates, there are plenty of other options too. They are:
Gaming industry
Website design
Education sector
Media and Advertising firms
Publishing industry
Graphics design industry
2D and 3D modeling firms
This is an area wherein major strides are being made in India and there are many private firms as well as jobs in government sector, available. In fact, many people choose to go the freelance way in order to keep their independent identity, creative flexibility and also earn more. More and more Hollywood studios are also outsourcing work to India in this domain and this is certainly the happening place. However, there are options for people to go abroad as well.
The roles
The possible roles associated with this are:
Animators
Graphics Designer
Character Animator
Story Board Artist
2D/3D Modeler
The specializations that you take can help shape your career. The options in this are Pre-production, Modeling, Performance animation, Technical animation, Effects, Editing, Lighting and rendering, sound design, production control, art design etc. This course allows one to bring out the best of creativity and goes by the principle that there is some in everyone.

Pre-requisites

Unlike what many people think, there are no pre-requisites for this, such as having skills like drawing and being creative. If you have such skills that helps you a lot; animation is just a craft that anyone can pick up. As you would in the case of any other stream, do your own homework on all the aspects of the course. Know that you would have to put in hard work and gain the necessary skills to prove your worth out there.

Career choices

Most training institutes are offering placement assistance to the students successfully completing the course. There are many other ways to find a job as well. It all starts from your portfolio. Create one with the help of proper guidance, if you are not sure how to go about it. A superbly crafted short demo reel and a well written profile can begin your journey in the animation and multimedia industry.

A lot of online sites advertise jobs in these sectors apart from the regular word of mouth option. As in most cases, all you need might be that one good break that showcases your talent to the world. So don't let go till you find it.

Earning potential

It all depends on you!! Yes, it may be difficult to believe. but, if you decide to freelance and succeed, and continue to get more work, then truly the sky is the limit for your earning potential. However, if you choose to go the traditional way, then depending on your skills, portfolio, training institute, the firm, the location etc., you may start from a range of rupees 5000 to 15000.

Your insights and talents coupled with hard work can help you climb the ladder to become senior animators and earn up to Rs. 75000 per month. At the Director's level people are known to earn lakhs in salary. The salaries in this industry grow faster when compared to others, as there is a visible talent crunch and companies would like to retain good talent.

<!-comments-button-->