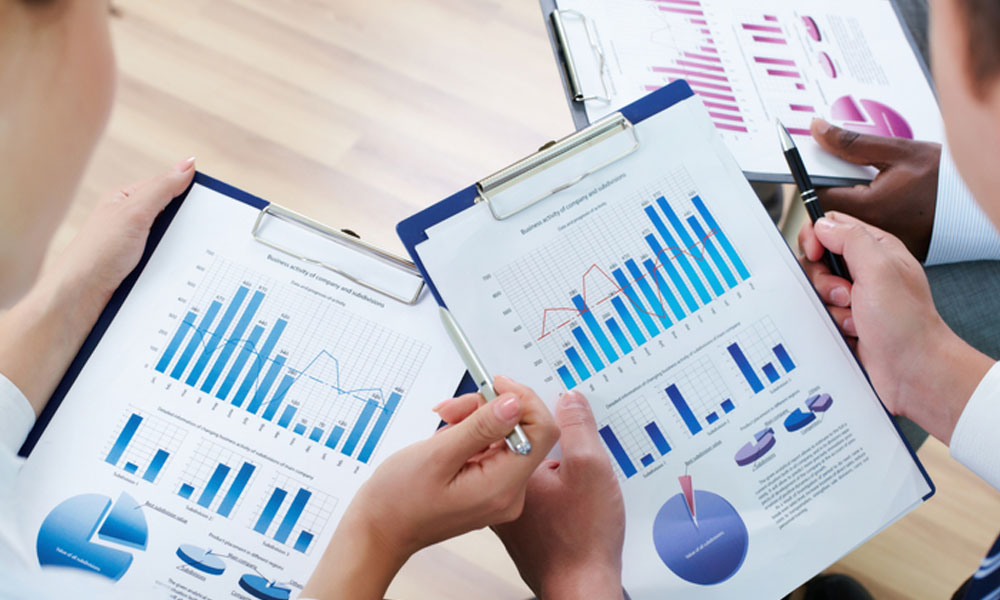 Jobs options, higher study options and alternate career options after B.com
Today, we discuss what one can do after BCom – we will talk about both career options as well as options for further studies. B.Com, Bachelors of Commerce is one of the many popular courses being taken by students after their high school. After completing B.com, you may be wandering the options available for a commerce graduate.
We at CareerNaka.com has interviewed some of the top experts in the field of commerce to explore various options available after completing B.Com.
Job options after B.Com
A fresh B.com graduate can join as an accountant in any type of industry, as all industries need an accountant for running their businesses and tracking profit and loss.
To gain experience, one can also join a firm as a tax consultant. After gaining ample experience, one can work as a consultant or open one's own firm.
Many banks hire commerce graduates, including fresh college pass outs. So, keep a track of the vacancy advertisements. You can either register on a bank's website directly or keep following the employment news for relevant information.
One can also opt to work in a BPO (Business Process Outsourcing) or a KPO (Knowledge Process Outsourcing). There is a huge demand for commerce graduates in these industries. One can work as a customer care executive, client servicing executive or team leader.
The big Export-Import companies hire for posts like Manager/ Export-Import Assistant for customs work, documentation work etc. So after completing your Bachelors in Commerce, you can join these companies as a fresher or you can go for a short specialisation course in Export-Import after completing your graduation.
Finance Consultant is another job option. You need to advise your clients on future financial planning, savings, retirement planning etc. to save your prospective clients from the unforeseen monetary crises.
After completion of your graduation in Banking and Insurance, you can also join an Insurance Industry and work as an Insurance consultant or Insurance Advisor.
The other good option for B.com graduates is to apply for government jobs. You would do well to be forewarned that this sector is meant only for dedicated students who have a lot of patience and perseverance. You need to prepare for the entrance exams which are not easy, and then on successful completion, you need to clear the personal interview round as well. You can apply for public sector positions, nationalised banks, civil services etc.
Higher Study options after B.Com
It is always better to go for higher studies after completing your B.Com because acquiring knowledge is a preference over job experience. So, we have charted some of the popular as well as uncommon courses which you can pursue after completing your undergraduate program.
Chartered Accountancy is the most common academic option for B.Com students. If your aggregate is 55% or above, you don't need to appear for the CPT (Common Proficiency Test) exam, but directly enrol for CA. But one needs to work really hard to clear all the stages of CA.
MBA (Finance) is another sought after course for B.Com graduates. One needs to prepare for exams like CAT/GMAT/XAT. However, these exams are very competitive and one should start preparing for them right from the last year of graduation. There are hundreds of MBA colleges mushrooming the world over. Pursuing this course from anywhere will not add value to your career. Aim for the top 10 B-schools of India for which the required percentage is 99.99, in Cat or XAT. In case you want to pursue it abroad, one needs to score a minimum of 700 plus in GMAT exam.
M.Com is another viable option, but only if you go for higher studies like M.Phil. and PhD. or prepare for CA, along with your post-graduation course. M.Com alone, will not fetch you a decent placement.
ICWAI is a cost accounting course which is offered by the Institute of Cost and Works Accountants of India. Many students opt for this course since it offers good career prospects. After completing ICWAI, one can either go for higher studies like M.Phil. or PhD. or work as Cost Controller, Chief Accountant, Chief Internal Auditor and Financial Controller.
The course of Company Secretary mainly deals with the legal aspects of the businesses and their qualitative analyses. One needs to clear the 3 stages of this course – Foundation, Executive and Final. Successful completion of this course can have immense potential.
The CMA (Certified Management Accountant) is a course offered by the Institute of Certified Management Accountant of USA. Their exam centres are available in more than 100 countries across the globe. It is a comprehensive course that includes both financial accounting and management accounting.
If you want to be an accounting professional, then the ACCA course is apt for you. The course is accredited by the Association of Chartered Certified Accountants and has a significant global repute. One needs to clear 4-level entrance exams to be an ACCA certified professional.
If you want to have a career in public enterprises, then you must go for CPA. It is organised by the American Institute of CPA. It is held equivalent to a CA course. There are only 4 subjects that one needs to clear. However, the exam duration is a mammoth 14 hours.
Alternative Careers after B.Com
If you are one of those, who opted for the undergraduate program in B.Com only because that seemed the best choice at that time but now feel stuck, do not worry. We have listed here, some of the alternative career options that you can opt for.
Event Management business is gaining importance and its market is expanding rapidly. Opt for a Masters in the Event Management course and you can work as an Event Manager with a reputed company.
In case you have an inclination towards law, opt for an LLB course and later work under an established lawyer to gain confidence. Later you can work independently as a lawyer.
You can also opt for a specialisation in Hotel Management and can work in the Hotel industry. The knowledge of costing is required for studying hotel management.
One can also work in the administrative departments of any company. A college graduate with good knowledge of computers can easily find a job in the administrative section of an organisation.
These, then, are the various options available for you, the B.Com graduate! Use your discretion to choose the best fit for yourself, and pursue your conviction with the plan to make the most of what your education has to offer! If this comprehensive article about what to do after BCom has helped you, please share it. If you know of any other career options after Bcom, share it in comments.

<!-comments-button-->