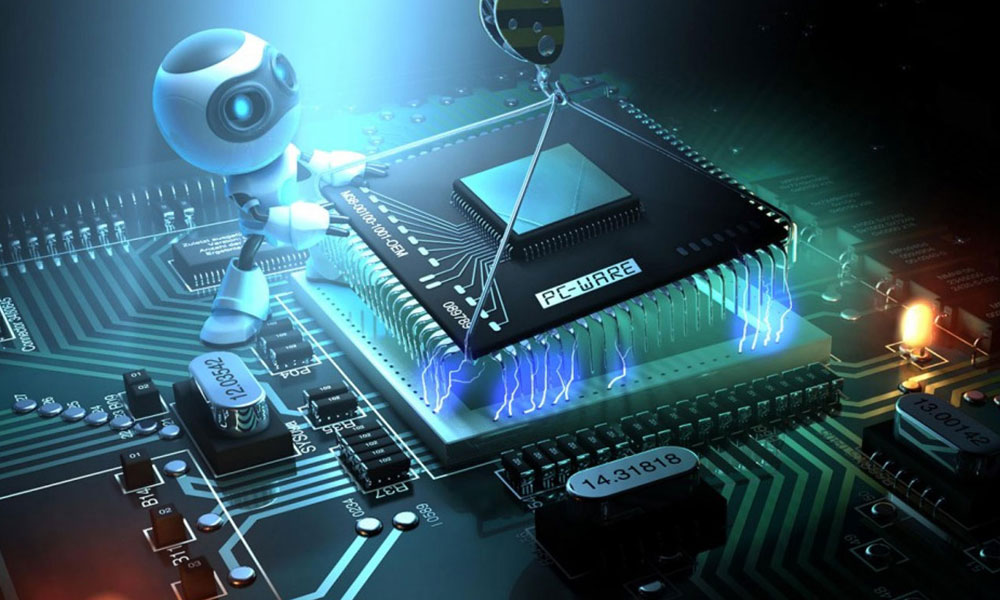 It's versatile
The B.Sc. in Electronics and Communication is a versatile course that is so relevant in today's highly digitized world. The subjects taught as part of this course enable a person to analyze and design computer, electronics and communications systems. These skills also come in handy in designing industrial electronics and control systems as well as navigational aids.
The course equips students with the electronics techniques that are part and parcel of most modern forms of electronic communications like satellites, television, radio, telephones, cell phones, LAN systems, digital transmission and microwave communications. You need to have an interest in the subjects in order to grasp them and complete this course, as these are technical subjects and cannot be memorized!
Industries
There is no industry that does not use some form of electronic device or the other as well as communication systems. Hence doing a B.Sc. in Electronics and Communication opens up a whole arena of opportunities for those who successfully complete the course.
A few of the industries are:
Manufacturing firms (Appliances, hardware, Semiconductor, etc.)
Broadcast firms
Civil Aviation
Space and Astronomy
Defence
Railways
Telecommunication
Post and Telegraph
Power
Entertainment
Health and Medical
R & D Centres
Jobs are available in the Government as well as private sector in plenty, for these people. Organizations like Indian Telephone Industries, BSNL, AIR, Bharat Electronics Ltd., DRDO, ISRO, BHEL, HAL, NAL, SAIL, GAIL etc. are always on the lookout for fresh talent to fill their vacancies and offer ample growth opportunities as well. Typical to Government jobs, the recruitments happen through the Union Public Service Commission, State Public Service Commission etc.
Even many software organizations provide job opportunities to B.Sc. Electronics and Communication graduates depending on their needs, especially the product companies that design and develop devices from scratch. People even have opportunities abroad, especially in the U.S, Middle East.
Possible roles
A few of the roles available for the B.Sc. Electronics and Communication degree are:
Service Engineer
Maintenance Engineer
Hardware/Software Engineer/Analyst
Field Test Engineer
Sales and Marketing
Customer Support Engineer
Consultants
R & D engineer
Network Engineer
Technical Support Engineer
Telecom Officer
As you grow in your career, you can occupy posts like Managers, Technical Directors and above. And if you so desire, you can go in for further studies and complete M.Sc. or M.Phil. etc. that can improve your chances of employment. Many people even take up self-employment by providing services or starting small manufacturing firms etc.

Salary Gauge

The starting salary in this sector depends on the industry, the role, the location etc. and can range from 3.5 to 5 lakhs per annum. People with specialized skills may even be paid more especially in the private sector. It goes without saying that as you grow in your career, the salary is commensurate with your experience and performance. There is nothing to stop you from being paid handsomely if you ensure that you start right and keep going.

<!-comments-button-->